How to Install Joomla via Softaculous in cPanel?
If you want to install joomla via softaculous in your share hosting i.e cpanel then you are at right place. This article guide you to Install joomla via Softaculous in cpanel.
Firstly, you need to signed in to your account.
Now, you find the "Software" area and select the "Softaculous App Installer" text or click this icon shown in the given below.

After new page is load, you need to find the button Portals/CMS at the left side of the page and Press it. It will show you a list, select the option Joomla which will show you another page.

Press the button Install for use this software.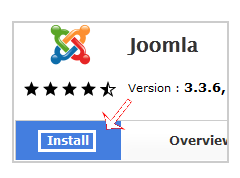 Before setup is run, fill all the text fields which is required under the section Software Setup, Site settings, Database Settings and Admin Account.
Software Setup:
In first option Choose the version you want to install: Don't need to change anything.
Second option Choose Protocol: Don't need to change anything.
Third option Choose Domain: If you have multiple domains add another, otherwise ignore this block as it is.
In Directory: If you want to save this directory in another, then write the file directory name "/" new directory name.
Site Settings:
In Site Name: Add the site name, like "my first website".
Site Description: Add Site Description.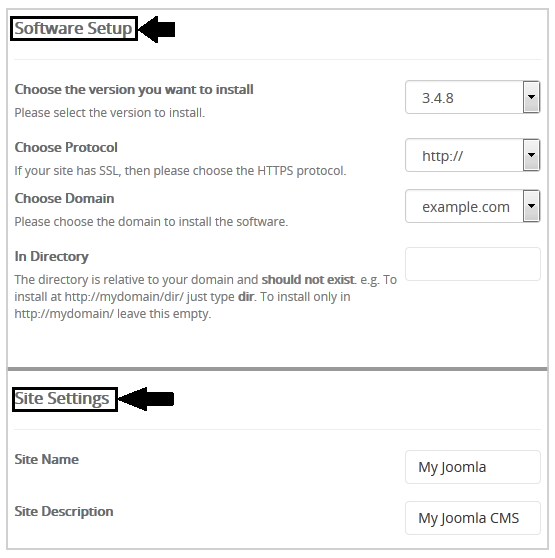 Database Settings:
Import Sample Data: Don't need to change anything.
Admin Account:
In Admin Username: Add new username
Admin Password: Add password which have strong Difficulty.
Real Name: Don't need to change anything.
Admin Email: Add Your Email address where you want to receive notifications.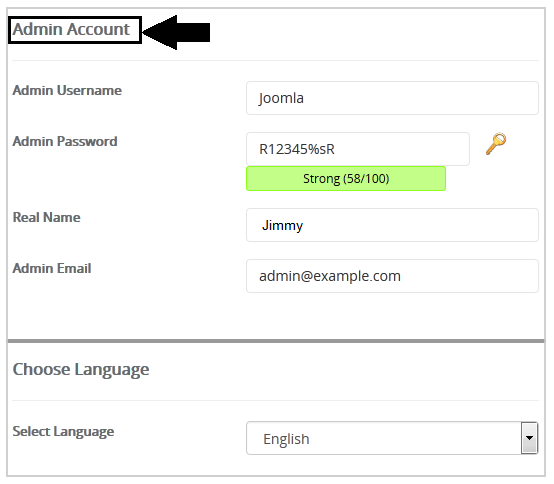 Now, go to the end of the page, press Install button for install the setup of WordPress.

Thanks for reading it,If you want to read how to install drupal click here Install drupal.